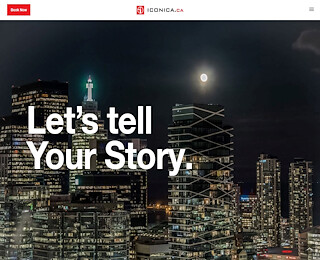 There are more than three million ads for different businesses on Facebook alone. It is clear that Facebook marketing is powerful, and many people trust it to deliver the right solutions to their business quests. Social media marketing introduces new algorithms to the landscape every so often, and you need a social media agency that will keep up with these trends to execute a better marketing plan.
Reasons To Hire An Expert For Social Media Management In Toronto
Manage The Changing Landscape Of The Social Media Platform
The social media manager's job is to adapt to the latest trends and only use solutions that will immediately maximize positive returns. We make the right changes to an otherwise stagnant marketing system and ensure that the new one touches on areas of your content that the previous one ignored.  
What Social Managers Do
Social media managers go to the drawing board and develop ideas that will improve the sales aggressively or at least keep growing your reach steadily over a long time. We work with multiple professionals in the field and develop many tasks that should be embedded into the marketing campaign to improve your social media. Some of the tasks performed by a social media management firm include:
Creating content across multiple platforms
Monitoring your analytics to make sure the effort goes towards producing the right results
Measuring and proving that the set strategies are sufficient for producing the targeted ROI
Scheduling posts to be posted at ideal times on different platforms
Engaging the audience with active discussions about your services and answering their most pressing concerns
Reviewing the content posted in the past to figure out the type that works best
Curating content with third parties like influencers to produce high-quality content that resonates with your audience
Hiring A Social Media Manager Is Better Than DIY
The social media manager in Toronto does not post random posts and hours without any plan. They have to use tactics that drive up the sales, stay within the social media platform's rules, and target as many accounts as possible who will be interested in the service.
Utilizing a social media manager helps to ascertain more positive results because you do not have to post with the hope that the viewers will convert. We know what people in your target audience want to see and have invested in several tools to resolve the common challenges and complications.
Protect Your Reputation
Social media managers constantly deal with people posting their disgruntled comments, sending messages to verify more about a product, and interacting with the page because they like the brand.
Good social media marketing companies solve the issues that would otherwise complicate your reputation, resolve a lousy review when someone throws in a nasty comment, and communicate to you what you may need to do to offer better services.
We are a full-time digital marketing company that offers many different services, including social media management tools. Contact us to get started with a consultation on outsourcing social media from us.