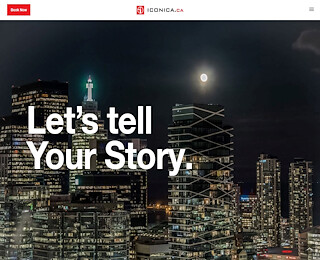 Virtual and 360 tours have become more popular, especially now that we are dealing with social distancing and a more globalized world connected through the internet. Any potential homebuyer should be able to see the actual size of the property and control the room in any direction until they are satisfied with its appearance. Let us take a look at all these different options.
Everything you need to know about 360 and 3D virtual tours
What is the difference between 360 and 3D virtual tours?
3D virtual tours for real estate are like digital copies of the space, and they are made with a special camera and a smart device that scans the entire room to create a flawless digital model.
Three hundred sixty tours are not similar to 3D tours, even if they share the same technologies and skills. Three hundred sixty tours allow for a more immersive experience where you can explore the space by moving around from one position to another.
Critical Benefits Of 3D And 360 Tours
Recreates A Realistic Experience
What is the target audience for your property? Are you in an industry that offers an experience to the customers? You want to offer 3D or 360 tours in industries such as tourism, real estate, or residential homes. These tours are more immersive and can boost your sales by a long shot.
Offer Spatial Information With A 3D Virtual Tour in Ontario
Do your viewers care about the measurements of the property? Some people want to understand the exact proportions of the room by getting the most possibly accurate measurements via the digital view. We offer your viewers a pragmatic view of your layout and sizing, so potential renters and viewers know exactly what to expect before they come in for a walkthrough.
These models offer a top-down view of the entire space, which means you can deliver a detailed representation of your home or property so anyone can make sense of it.
Save Money And Time
Guided 360 virtual tour cut short the money and time spent to visit the site and evaluate its status. You will save money on both your side and the clients when you have these tours attached to each property's profile. You can hire a tour provider to be part of these tours or allow us to add in as many details as possible so anyone can go through the home and absorb as much data as possible as they were in an actual showing.
Pros And Cons Of 360 And 3D Walk-Through
Pros
3D virtual tours offer a closer look into the property's detail
You can use data points to highlight unique features
All these platforms can be shared across multiple platforms, including Whatsapp and emails
Cons
You must be careful in choosing a virtual tour for a real estate agency with the skills and tools to diversify the digital tour.
Make sure you choose a plan with the correct hosting fees and size limits
Embedding the tours into your website is easy when you work with competent digital marketers. Contact us to book a personalized consultation on virtual home tours and photography.